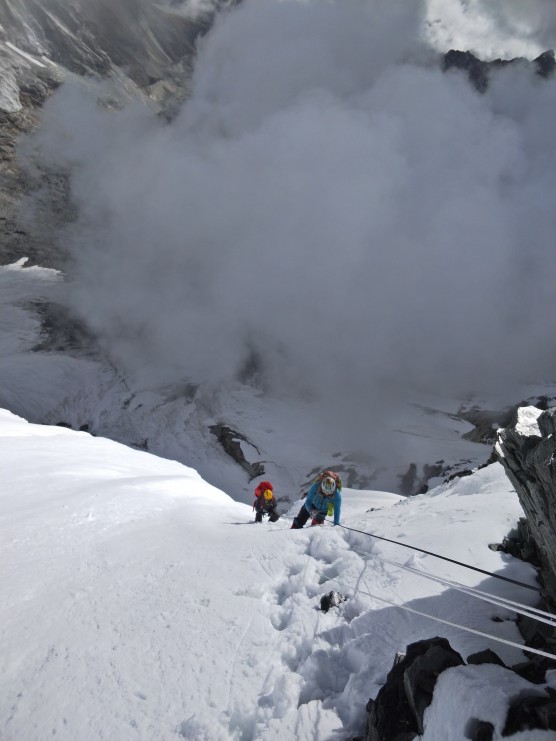 Despite major commercial operations wrapping up on Manaslu last week, the fall climbing season in the Himalaya appears to be far from over. In fact, following this past weekend, there is once again a lot to report from the big mountains, where some expeditions are only now truly ramping up.
We'll start with an update from Lhotse, where Korean climber
Hong Sung Taek
and Spanish alpinist Jorge Egocheaga Rodriguez have been in Base Camp for a couple of weeks now, but we've had almost no updates on their progress. The duo are attempting to climb the tough South Face of the mountain, which has only been done once before. Over the weekend they posted a dispatch on their progress, and while things are moving slowly, they are pushing forward.
The team started acclimatizing on the mountain at the end of September, then held their Puja ceremony on October 2. After that, they set off up the mountain and established Camp 1 at 5900 meters (19,356 ft) on October 4, and Camp 2 at 7200 meters (23,622 ft) on Oct. 7.
Filed under: Climbers, climbing, Everest, Expedition, Himalayas, Kraig Becker, mountaineering | Tagged: Dhaulagiri, Himalaya, Lhote, Manaslu, mountaineering, Nanga Parbat, Nepal, Pakistan | Leave a comment »